| | |
| --- | --- |
| Quantity: | 3 |
| Available in store: | Check availability |
The reach you love and the power you want. Introducing the Tempest Reign v3 with Paddletek's exclusive ICED Carbon Fiber. Perma-Spin technology lets serious players have spin capabilities thatlast longer than other carbon fiber surfaces. The Tempest PolyCore gives you all the advantages of carbon fiber while delivering a dash of power in every drive, plus a higher sweet spot and extended reach for targeted shots.
Weight specifications will be within 1/10th of an ounce. 
Control and Touch
Tempest Reign v3
Power Rating: 8 / 10
Control Rating: 8.5 / 10
Forgiveness Rating: 8.5 / 10
Weight: 7.4 - 7.8 oz
Grip Circumference: Standard Grip - 4 1/4"
Grip Length: 5 1/4"
Surface: ICED Carbon Fiber with PermaSpin Technology
Core: Tempest SRT Core
Core Material: Advanced High Grade Carbon Fiber Polymer Composite Honeycomb
Core Thickness: 12.7 mm
Smart Response Technology: +
Total Length: 16 1/2"
Width: 7 1/2"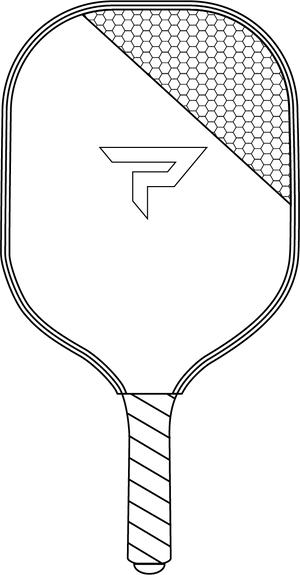 Edge Guard: All Paddle are equipped with 1/8" -edged shock guard.
Performance Grip: All standard grip paddles are equipped with our Ultra Cushion High Tack Performance Grip.